Description
Can't you reach your back while bathing?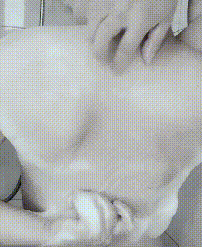 That's not a problem anymore – now you can wash and scrub your back with this silicone massager!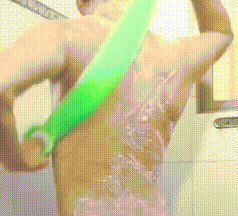 Reaching hard-to-reach places can be a pain, but we have the perfect solution.
The massager ensures thorough washing. It cleans pores, removes dirt,  excess sebum and dead skin cells, making the skin smoother . The double-sided structure with studs is designed for thorough cleaning. Silicone does not retain moisture , which significantly reduces the risk of bacterial growth.
With the reversible back and foot massager / shower head, you can wash, massage and exfoliate your skin , and clean your feet without bending down. The massager guarantees comfort and smoothes the skin.
Description:
The product is made of food grade silicone, it is safe for health and environmentally friendly, free from BPA and harmful substances. High-quality material is heat-resistant, safe and durable.
Suitable for everyone: children, the elderly, men, women.
Thanks to the very strong and flexible holder, you can hang the massager in the bathroom, saving space.
The dense 1 cm long insets of the massager deeply cleanse the pores, leaving the skin radiant
Features:
Long construction
Soft insets
Great for massaging the skin